Bibbentuckers & Charities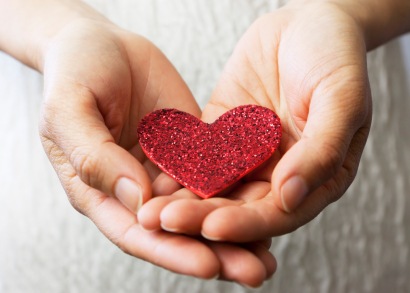 The holidays bring forth many emotions, some positive and some, well not so much. In spite of the stress of shopping, or preparing meals for visitors and families, we at Bibbentuckers believe this is the time to reflect on the community. Therefore, it's time to think about how we can give to those who give to others. In the spirit of the season, we'd like to share how we give back.
Our charitable philosophy is to support organizations that benefit families in serious need. We want to help children's causes and support the search for cures for major terminal diseases.
Bibbentuckers has chosen several charitable organizations to support throughout the year. Your patronage helps us support these and many other charities:
Attitudes & Attire™
Attitudes & Attire™ is a nonprofit agency dedicated to promoting personal growth for women seeking self-sufficiency. Our programs provide the tools that raise self-esteem, promote ethics and build the confidence necessary to succeed in the workplace.
Bibbentuckers three flagship locations (Lemmon/McKinney, Preston/Forest, and Park/Preston in Plano) accept gently used clothing, purses, and shoes to be donated to Attitudes & Attire. These items must be appropriate for the workplace. For more information on appropriate clothing and accessories, please visit the Attitudes & Attire website.
"We are so grateful to Bibbentuckers for supporting our organization," said Lyn Berman, founder and executive director of Attitudes & Attire. "It is through continued donations from the local community that we are able to successfully help women create a positive self-image and improve their job search skills."
Lyn also noted that they have a great need for purses and gently used shoes. So please check your closets and we will be glad to accept your donations!
Cattle Baron's Ball
Known as the world's largest single-night fundraiser for cancer research through the American Cancer Society, the Dallas' Cattle Baron's Ball has raised nearly $47 million in 39 years in its ongoing pursuit for a cure for cancer. The majority of the funds raised have gone to fund local cancer research at UT Southwestern Medical Center and the University of North Texas Health Science Center. Learn more by visiting the Cattle Baron's Ball website.
Crystal Charity Ball
Since 1952, the sole purpose of The Crystal Charity Ball has been to aid, support and make contributions to children's charities in Dallas County.
As a nonprofit organization, independent of any national affiliation, members of The Crystal Charity Ball Committee have raised more than $100 million for more than 100 worthy beneficiaries over the past 59 years. For more information, please visit the Crystal Charity Ball website.
Additionally, Bibbentuckers has chosen numerous schools and organizations to receive donations for this year.
Finally, at Bibbentuckers, we believe that giving back is a critical component in supporting our community. Thank you for helping us give back!