Fur Cleaning, Storage, and Repair From Bibbentuckers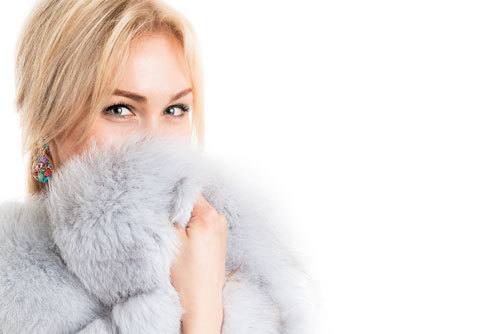 Fur Cleaning
At Bibbentuckers, we strive to offer the best fur cleaning service in the Dallas and Fort Worth Metroplex. We clean, store and repair all fur garments at our off-site, climate-controlled facility. Fur cleaning and glazing is as necessary and important as summer storage to maintain your fur's original brilliance and luster. It also helps keep your fur's leather soft and supple allowing for longer wear.
Fur Maintenance
The experts recommend a yearly cleaning to remove dust, dirt, oils, and other soiling substances that can accumulate on your furs even without wear. Please note that there is a big difference in the fur cleaning process as compared with the dry cleaning process used on your clothes. Dry cleaning uses chemicals that can dry out fur and make the leather brittle. When Bibbentuckers cleans your fur we use a method that has been specifically designed to clean furs. First, the process removes dirt and excess oils. Next, glazing occurs to bring out the natural sheen and luster. This process preserves the elegance of your treasured fur providing maximum durability.
Fur Storage
One of the most important aspects of fur care includes professional storage. During the summer months, you must keep your fur free from heat damage to the leather. Cold fur storage keeps your fur's leather from drying out prematurely. The climate-controlled facility used by Bibbentuckers protects your fur investment from heat, mildew, insect damage, and theft. The control of temperatures will preserve the leather and its fur. For your convenience, Bibbentuckers offers a pick-up and delivery service at only $5.00 per month. Your garments will be safely transported from your home or office to the safety of a secure storage facility. From the moment your fur enters Bibbentuckers, you can be assured our fur professionals will treat it with the utmost care and respect.
Fur Cleaning & Repair
To ensure that your fur will last as long as it should, yearly maintenance is mandatory.  If you notice an opening on the fur or even the lining, you should address it immediately to avoid it getting worse and thus potentially becoming costlier to fix. A fur contains many seams on its leather side (hundreds, maybe thousands) that construct your garment. With normal wear, a seam may open and require re-stitching to close it back up.
We recommend you only take your fur to a cleaners like Bibbentuckers that has the proper machines to stitch it back correctly. It is also a good idea to update dated styles by altering your fur garment. This might include softening the shoulders, raising the armholes, tapering the sleeves, tightening the neckline, or maybe adding some fit to for a tighter waistline. Finally, keeping your fur updated will allow you to also enjoy it more without necessarily showing its age. We are happy to price any item prior to cleaning or repair.